How to create a Podcast on Substack (step-by-step)
Adding a podcast to your Substack is a great way to give your audience a new way to consume your content. You can release podcast only content, or read through your Substack post, to give your audience the option to listen instead of read. The good news is that setting up a podcast on Substack is super easy.
Here is how to create a podcast on Substack in three easy steps:
Step 1: From your Substack dashboard, select "New episode" under the Create Menu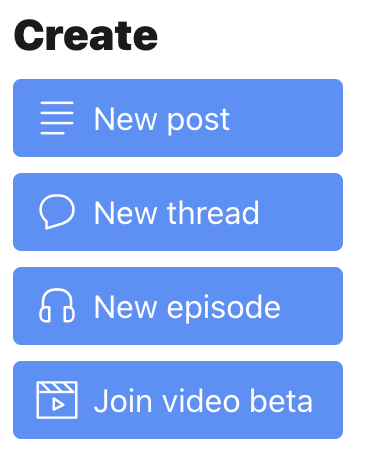 Optional: You can also create a new episode by navigation to your Podcast dashboard.

And select "New episode"

Step 2: You can choose to upload your podcast audio, or record the audio directly from your browser.

Step 3: Write your title, subtitle, and write in the body of the post. Once finished, select Publish and your podcast will be sent to your subscribers.

Congrats! You're officially a Substack Podcaster!